Let's grow together.
We're building a culture at CVR where amazing people (like you) can do their best work. If you're ready to grow your career and make a difference in people's lives, you've come to the right place. We'd love to get to know you. Browse our open positions, find a job you love and apply.
Impacting the Patient Experience
As the nationally recognized leader in the treatment of vein disease and venous insufficiency, CVR's hiring philosophy is simple: Attract and train the most qualified individuals and provide them the opportunity to strive for excellence and advance their career goals. Here is a sampling of our frequently available positions!
Patient Services Representative (PSR) - The first sight a potential patient sees when they arrive at CVR. Our PSR team helps makes every patient's visit smooth and welcoming.
Medical Assistant (MA) or Licensed Practical Nurse (LPN) - These members of the clinical staff help patients navigate their treatment plans while providing helpful pointers along the way!
Vascular Technologists (VTs) - Our VTs create the road-map to recovery by getting the true picture of vein disease in our patients.
Poised for Growth
It is an exciting time to be part of CVR which is growing strong and growing fast! We, no doubt, can be stronger together and overcome the challenges of today's health care environment. We want to grow, we want to share our vision with the whole country. We don't want to lose our culture, our values, or our family feeling in the process.
It is an exciting time to be part of CVR, which is growing strong - and growing fast! Our bi-coastal company has over 90 locations nationwide and continues to expand. By partnering with other practices, our company becomes stronger and able to overcome challenges in today's healthcare environment, all the while never losing sight of our mission and vision or family-like atmosphere.
Why we do What we Do
CVR is continuously redefining the care of patients with venous disease by providing comprehensive vein care through the United States. CVR's mission is to improve lives in the communities we serve by providing state-of-the-art vascular care in a compassionate and affordable manner. We believe the treatment of symptomatic venous disease is a necessity. This value serves as a compass for our actions.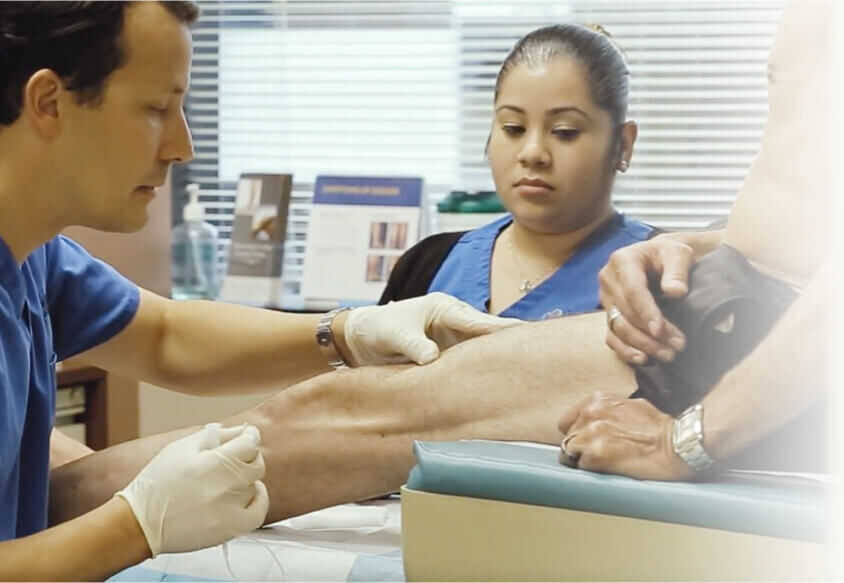 98%

Patient Satisfaction

We have earned a 98% patient satisfaction score over the last 10 years as a result of providing the highest level of care.

200K+

Patients per year

We impact the lives of over 200,000 patients annually. We conduct more vein procedures than any other vein clinic or hospital.

Clinical Leaders

in vein care

Our doctors are trained in all modern vein closure modalities, including the newest non-thermal technologies, such as Varithena and VenaSeal.
Meet our HR Team
All of us at Center for Vein Restoration would like to thank you for considering our world-class team. We are so excited to talk to you about what #TeamCVR can do for you and your career. To learn more about CVR, download Our Culture Book.

If you have any questions or concerns, call our team at (240) 965-3886 or email us at [email protected].


Wendy Walker is our Vice President of Human Resources. She brings over 30 years of business management experience and over 15 years as a leader in human resources to Center for Vein Restoration.
With a background in corporate growth and M&As, Wendy has a proven track record for establishing an engaging employee culture and leading organizations through change.
Prior to her time at Center for Vein Restoration, Wendy was the VP of Human Resources at Alteon Health, the Director of HR at Emergency Medicine Associates, and the Director of HR & Payroll at Coastal Sunbelt Produce.
Wendy is certified as a Senior Professional in Human Resources by the Society for Human Resources Managers and the Human Resource Certification Institute.
Awards include: 2015 Washington Post Top Workplaces(EMA), 2016 When Work Works(EMA), 2017 Glassdoor Top CEO(Jacqueline Pollock, EMA)
What employees are saying
"Easy schedule, great doctors and staff. Everyone has been so welcoming since I started working here. I love that the CEO knows who I am and I have been able to talk with him. At my previous job this was not the case."