Insurance Coverage for Vein Treatment Made Easy
We understand the insurance process to help get you vein treatment coverage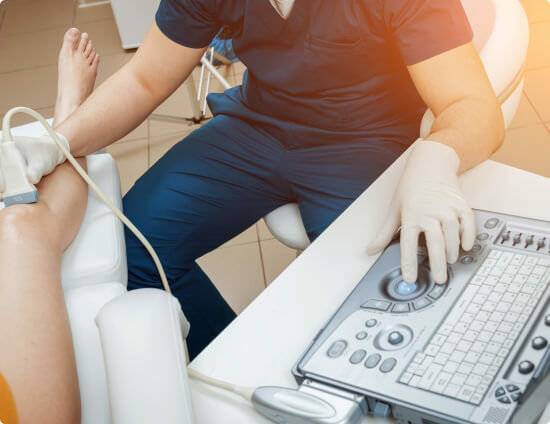 The insurance process can feel overwhelming. Rest assured, the compassionate insurance experts at Center for Vein Restoration know what insurers require for treatment coverage. We have helped thousands of people navigate the insurance process and are here to help you too.
In addition to submitting your claim, we'll also acquire pre-certification for your procedure (if required by your insurance provider) and keep you informed of the progress of your claim.
Does insurance cover my vein treatment?
Insurance coverage for the treatment of venous insufficiency varies depending on your insurance and specific policy. Most providers separate vein treatment into two categories: medically necessary and cosmetic.
Medically necessary treatment
Varicose veins that cause significant pain, swelling, skin discoloration, ulcers, or other symptoms that interfere with daily activities or quality of life.
Cosmetic treatment
Varicose veins that are unsightly but do not cause medical complications.
If your procedure is required due to medical reasons, it will almost certainly be covered by insurance. However, if your vein treatment is considered cosmetic, your treatment will most likely not be covered.
We work with the largest insurance providers
Ask about our other insurance options
Don't see your insurance provider? Contact us to find out if you're covered.