Get to Know the Leadership Team Behind Center for Vein Restoration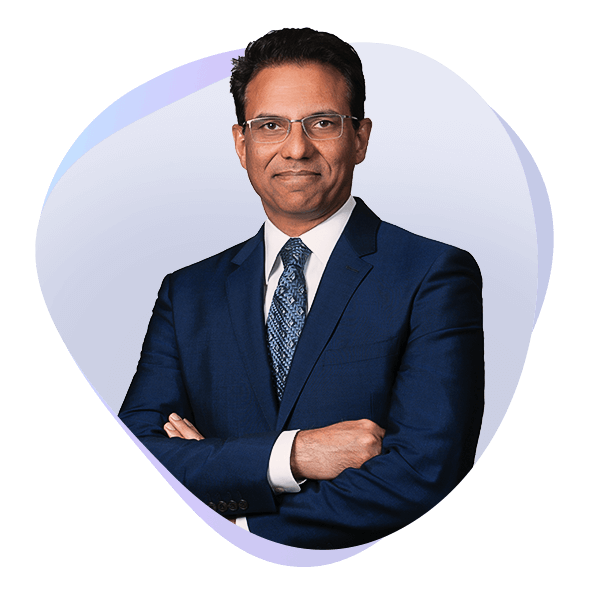 Founder and CEO
As a cardiovascular and thoracic surgeon, CVR founder and visionary Dr. Sanjiv Lakhanpal witnessed first-hand the suffering and disability caused by undiagnosed or untreated chronic venous insufficiency (vein disease).
Not one to sit idly by and watch patients endure the pain, swelling, skin changes, ulceration, and other symptoms associated with vein disease, Dr. Lakhanpal created a one-stop comprehensive vein health organization to address this significant yet unmet demand in health care.

As a Board Certified Physician and Registered Physician in Vascular Interpretation, Dr. Khanh Q. Nguyen serves as our Chief Medical Officer at Center for Vein Restoration.
In addition to his extensive training in ultrasound and vascular access, Dr. Nguyen is a Managing Partner of Silver Spring Emergency Physicians at Holy Cross Hospital, as well as a former board member of the same group.
Dr. Nguyen's work is revered in the vascular medical community, and his breakthrough work in the field of venous disease has been nationally published.
With more than 30 years of executive experience leading and managing high-growth, multi-entity innovative healthcare providers, Ken Abod serves as our Chief Financial Officer at Center for Vein Restoration.
Ken has an extensive financial background and track record of developing and re-engineering financial infrastructures that improve operational efficiency and corporate processes. His expertise is in both public and private companies, and he's led growth strategies as well as large-scale M&A transactions.
Before Center for Vein Restoration, Ken was the EVP/CFO at MyEyeDr, and before that he was the SVP & Treasurer at Hanger, Inc. In 2015, the Washington Business Journal recognized Ken as CFO of the year.
With more than 20 years of experience in the healthcare and retail industries, including a Fortune 50 company, Jon is a focused leader, bringing healthcare practice management experience with organizations of 1,000 employees and 150 doctors.Jon is a graduate of The Georgetown University Leadership Coaching Program and is very involved in local mentorship activities.
As our Vice President of Revenue Cycle, Deepak Nalli leads Center for Vein Restoration's stakeholders in the Revenue Cycle Management division.
With advanced knowledge and experience in technological innovation and revenue cycle management, Deepak excels in a number of capacities in the US Health Care arena. He has a Bachelor of Science degree in Computer Applications and a Master's in Business Administration (MBA) in Finance.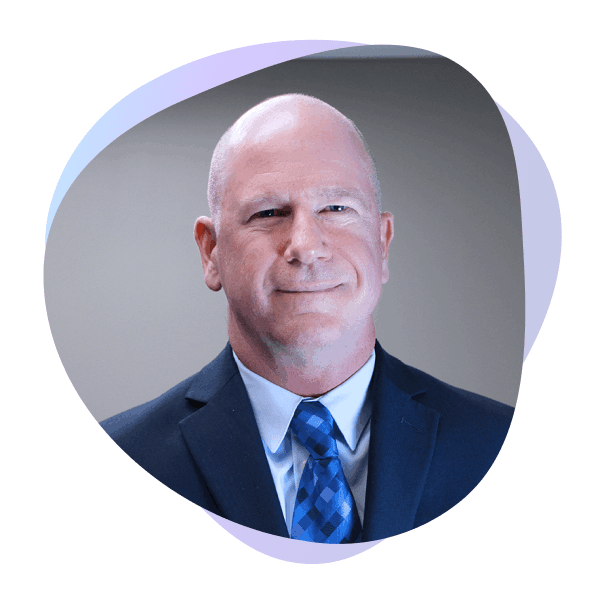 As an employee of Center for Vein Restoration since its inception in 2007, Bob has assisted in company growth from a single site entity to 80+ locations in 2019.
Prior to his time here at CVR, Bob was the Director at Sinai Hospital in Baltimore, as well as the Director of Inova Health System and Prince George's Hospital.
Today, Bob is a member of the American College of Phlebology and Metro Area Physician Services Association, as well as a former Board Member of Capitol Area Society of Health Care Planning & Marketing and the American Cancer Society.
Wendy Walker is our Vice President of Human Resources. She brings over 30 years of business management experience and over 15 years as a leader in human resources to Center for Vein Restoration.
With a background in corporate growth and M&As, Wendy has a proven track record for establishing an engaging employee culture and leading organizations through change.
Prior to her time at Center for Vein Restoration, Wendy was the VP of Human Resources at Alteon Health, the Director of HR at Emergency Medicine Associates, and the Director of HR & Payroll at Coastal Sunbelt Produce.
Wendy is certified as a Senior Professional in Human Resources by the Society for Human Resources Managers and the Human Resource Certification Institute.
Awards include: 2015 Washington Post Top Workplaces(EMA), 2016 When Work Works(EMA), 2017 Glassdoor Top CEO(Jacqueline Pollock, EMA)
Meet Our Directors
Each of our departments have an individual leader to ensure efficient operations and outstanding clinical support.
CVR is constantly growing. David ensures that each doctor and team which joins Center for Vein Restoration has a smooth transition as they partner with our national practice.
Yoanna oversees the regional operations team, who support the centers in an administrative capacity.
Dr. Dillon is a Board Certified Interventional Radiologist who joined CVR in 2015 overseeing 2 clinics in New Jersey. He is originally from the Philadelphia area where he did most of his education and medical training. He now serves as the Director of CVR's Telemedicine program, and resides in New Jersey.
Bill is in charge of the training program at CVR, to ensure every employee, from the clinic to corporate, is familiar with how our policies and systems work.
Ryan heads our financial planning, forecasting, and analytical activities that support the company's major strategic decisions
The head of the marketing team, Vinny executes new patient acquisition programs and leads his team in building CVR's brand identity.
Zayed oversees our team of Ultrasound techs, who assist the physicians in the diagnosis and treatment of venous disease through the use of ultrasound.
All our centers are outfitted with communications equipment that connects them directly to our corporate office and other resources they need. Naymyo and his team install and support that equipment.
Our team of physician liaisons is out in the field daily, educating physicians, their staff, and patients about chronic venous insufficiency. Jessica coordinates sales initiatives and equips each region with the tools they need for success.
Kelly manages clinical compliance, heading the application process and maintenance of certification for IAC Vein Center accreditation, reviewing resumes and phone screening applicants. She also perform in-person and virtual site visits and evaluations.

Besides being a full time clinic physician, Dr. Soto directs our nursing program and functions as a quality assurance and safety committee officer for all our clinics. She provides training to our physicians on protocols and helps enforce HIPAA's meaningful use policy compliance. Dr. Soto is also one of CVR's Associate Directors for the Venous and Lymphatic Medicine Fellowship program.
David is responsible for preparation and analysis of the internal CVR Monthly Reporting Package, which provides a detailed view of all aspects of the company's financial condition and operational performance.
Curtis ensures all CVR administrative operations, marketing practices and policies comply with Federal, State and Local laws, and he coordinates audits, incident reporting and other areas of risk management.
When patients call 1-800-FIX-LEGS, they are reaching our Patient Services Center. Tina instructs her team so that each patient can have an efficient, consistent, and helpful experience when calling in.
Leading our IT team, Rohan is responsible for the Company's IT infrastructure. He ensures that the technological resources meet CVR's short and long term goals. Rohan also has to stay on top of technology trends and developments and ensure all technology practices adhere to regulatory and compliance standards.
Leading our finance team, Jose is responsible for the company's day-to-day accounting, medical supplies purchases, accounts payable to vendors and employees and payroll preparation.
Our pre-authorization, billing, claims and collections teams are all led up by Bete. She also works to provide our physicians have the appropriate credentialing in each of our markets.