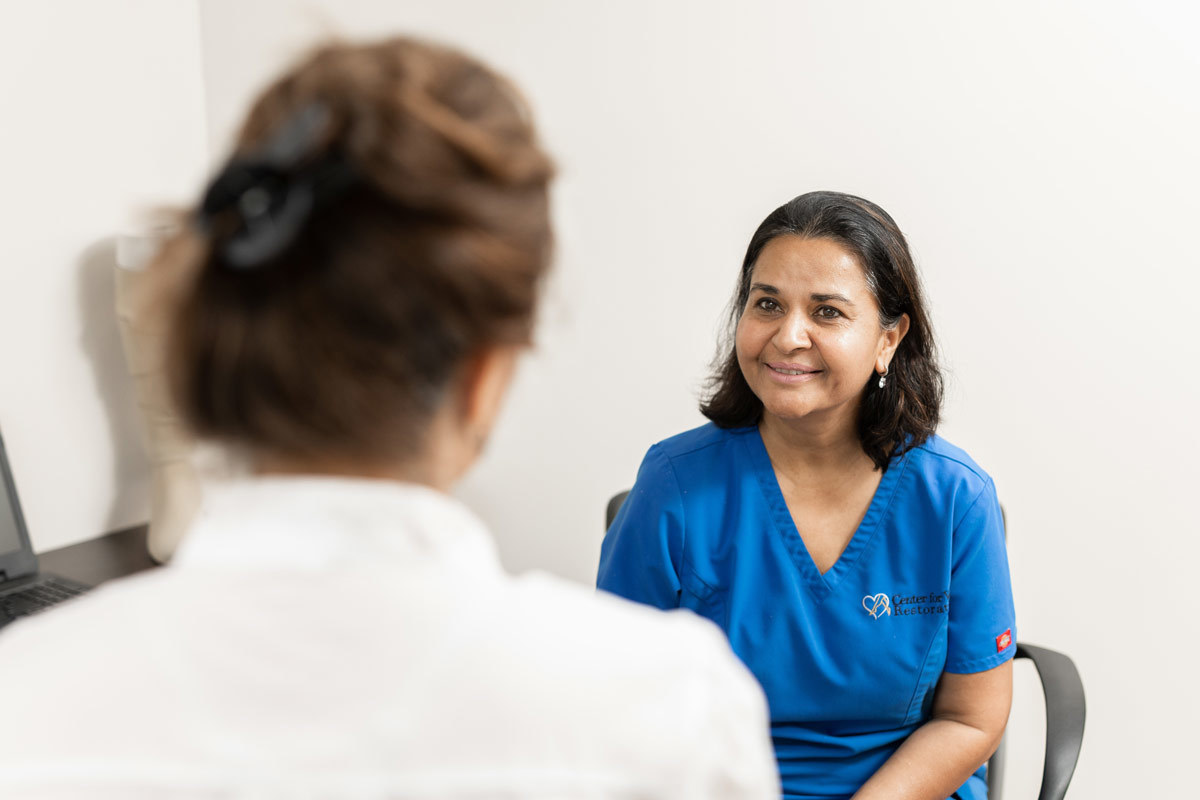 How to prepare for your vein treatment at Center for Vein
Feeling, looking, and living better starts with successful preparation for your vein procedure. See the instructions below to get the most out of your treatment and to ensure you give yourself the best chance at a full recovery.
Pre-Operative Instructions (for Laser & Radiofrequency Treatments)
Getting back to normal is easy when you follow these procedure prep instructions for your laser or radiofrequency treatment.
Drink plenty of water.
If you were prescribed sedative medication, please take it 1 hour before your procedure.
If you've taken a sedative prior to your procedure make sure you have someone available to drive you to and from your appointment. (Taxi lists are available upon request.)
Bring your compression stockings with you the day of our procedure.
Wear loose, comfortable clothing, such as long pants, shorts, or a skirt.
Undergarments may get stained, as the doctor preps the entire leg including the groin area.
Bring a referral to your first procedure if required by your insurance. If you have any questions concerning this, please call us. (Each patient treatment plan and insurance plan is different. An additional referral may be needed.)
Pre-Procedure Instructions for Ultrasound-Guided Foam Sclerotherapy
Follow these procedure prep instructions to ensure you get the most out of your ultrasound-guided foam sclerotherapy treatment.
Please don't shave the area(s) to be treated on the day of your appointment.
On the day of your treatment, please don't wear makeup, perfume, cologne, lotions, or powder on the area to be treated.
You'll need to bring your compression stockings with you on the day of the procedure. If you don't have compression stockings, you'll need to see one of the office staff for a fitting before purchasing them.
Pre-Procedure Instructions for Ambulatory Phlebectomy
Because ambulatory phlebectomies are often performed at the same time as laser and radiofrequency ablations, please follow the instructions listed under laser and radiofrequency ablations for this procedure.
Pre-Procedure Instructions for Visual Sclerotherapy
Although it doesn't require an ultrasound, visual sclerotherapy is similar to ultrasound-guided foam sclerotherapy. Therefore, we ask that you follow the same instructions listed under ultrasound-guided foam sclerotherapy for this procedure.