Varicose Veins: Causes, Symptoms, and Treatment
Life with Varicose Veins
Varicose veins are a more serious symptom of vein disease, often causing problems that go beyond cosmetic concerns and minor pain. Find out more about them here and explore all of our treatment options.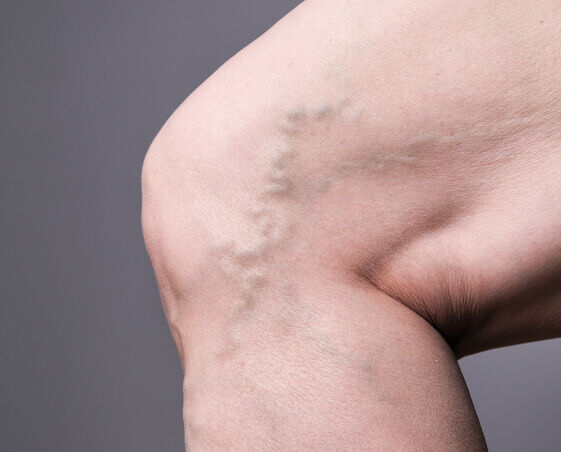 Visual Signs of Varicose Veins
Varicose veins typically form on the legs and appear twisted and bulging, like ropes or cords. They're dark purple, blue, and red, and often cause skin discoloration around the veins themselves.
An uncomfortable, heavy feeling in the legs.
Throbbing, cramping, or aching.
Increased pain after prolonged sitting or standing.
Itching around the veins.